ROYAL Up: Elevate the Rest of Your Amazing Life

Saturday, December 5th, 2015 9am to 3:30pm The Courtyard at Gaslight Square Gaslight Room $60 general admission (scholarships available – message me) gourmet lunch and dessert included
ROYAL Up is a day of helping you live your potential using advice from our experts and tools that will change the way you live. But you have to take the first step!
Our speakers and educators will help you:
learn how to live your best life
be empowered
get focused
receive incredible support to work toward your dreams
learn how natural solutions change our health and save us money
learn groundbreaking science behind essential oils
get resources and tools
and much more!
J
oin us! We have experts flying in from Utah to teach us how to live naturally and use essential oils. They will also be giving a valuable add-on Aroma Touch Training after the main event! We have some amazing speakers (we will announce shortly)! HUGE giveaways! The Courtyard at Gaslight Square is preparing a very unique lunch and special dessert for us. And you'll get to hear from some entrepreneur friends of ours with tips on how to jump into creating your dream. Big big day of nature, healing, empowerment, beauty, great food and friendship.
This is going to be an event to remember and to inspire!
ROYAL UP is a day that will fill your heart and senses, help your mind overcome resistance, and fill your notebook with all the tools to feel better, emotionally handle your overflowing plate, and (even with your crazy life) get to your dreams…. because it is possible to be well, feel good and change your situation. But it takes support and we are ready to help!
Located at The Courtyard at Gaslight Square in Corpus Christi, this educational and inspiring event will feature local entrepreneur, Liza Wisner, a top contender on Donald Trump's The Apprentice and founder of PowerUp.org; Essential oil educators from Utah, Steffi and Shane England, local board-certified pediatrician and educator, Dr. Tessa Perez; entrepreneur, business coach and TEDx organizer Sean D. Olivares; and owner of The One Bride Guide and founder of CCPATCH (restoring The Ritz) Monica Sawyer.
This new, inspirational event for Corpus Christi would not be possible without the support of our 2015 sponsors:  Keep it Essential, doTERRA, The Courtyard at Gaslight Square, Sean Knows, PowerUp.org, Organo Gold, STX Media, EOilSupplies.com and the Corpus Christi Holistic Chamber of Commerce.
 visit our facebook event page by clicking here.

AGENDA
8:00-9:00am             Gaslight Room: Doors Open, Registration/Networking/Coffee
9:00-9:10                   Welcome and GIVEAWAY
9:15-10:05                Overcoming Resistance – Sean Olivares
Learn how to stay motivated, train your mind, overcome resistance, and live a life of abundance.
10:10-11:10              Exploring Natural Solutions – Steffi England
Hear Steffi's amazing testimony plus lean how essential oils are changing the way we approach wellness care and how to use them.
11:15-11:40              Making Sense of our Resources – Monica Sawyer
Learn how to navigate through the various books and blogs and groups to find out how to use natural options most beneficial way.
11:45-12:15              Diet, Genetics (MTHFR), & Supplements – Dr. Tessa Perez
Get to know your vitality supplement options and how these supplements can specifically support your health.
12:15-1:15                 GIVEAWAY/Lunch
1:00-1:15                   Q&A + Another GIVEAWAY
1:20-2:05                   Power Up Your Life - Liza Wisner
Get educated about how your community can be your resource and how to take action to get what you want.
2:10-2:40                   ROYAL Up: No Drama Queens or Crisis Kings Allowed – Dr. Tessa Perez
Learn how to make your emotions compliant with the life you want to live using essential oils.
2:45-3:15                   ROYAL Relationships – Monica Sawyer
How to attract positive people to your life. Your network is your net worth
3:20-3:30                   GIVEAWAY and Close
3:30-9:00pm             Aroma Touch Training – Plaza Room
……………………………………………………………………………………………………………………….
After the main event, there will be an Aroma Touch Technique (ATT) certification training given by Shane England in the Plaza Room at The Courtyard at Gaslight Square. This training is from 3:30-9pm and runs $160 which includes the training, ATT essential oil kit of 8 oils, training book and dinner. Dinner and training are listed separately. No outside food is allowed.

Aroma Touch Training post event from 3:30-9pm in the Plaza Room dinner included Aroma Touch Oil kit and book included
For more info on the Aroma Touch Technique, click here.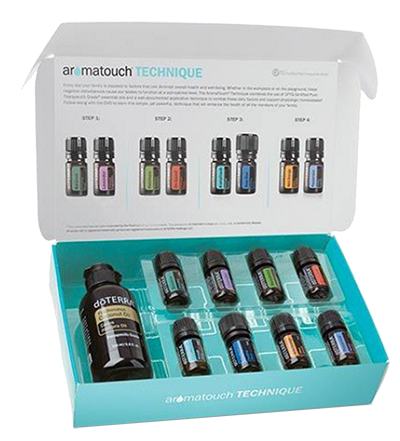 ……………………………………………………………………………………………………………………….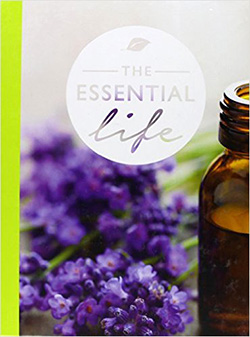 Order with registration and SAVE: Essential Life book 20% off when you pre-order with an early bird ticket
*With the excitement surrounding this event, we expect it to sell out, so get your tickets soon! If all goes well, we plan to continue this event on a regular basis in order to provide consistent support and empowerment to entrepreneurs and essential oil enthusiasts in Corpus Christi and surrounding areas.